Jay Nolan Community Services
Who We Are
Empowering Individuals With Autism Since 1975
Jay Nolan Community Services
Our Mission
Supporting Children & Adults with Autism and Other Developmental Disabilities Since 1975.
The mission of Jay Nolan Community Services, Inc. (JNCS) is to enable individuals with Autism Spectrum Disorder and other Developmental Disabilities to live fulfilling lives as members of the community by providing support services customized to their individual needs.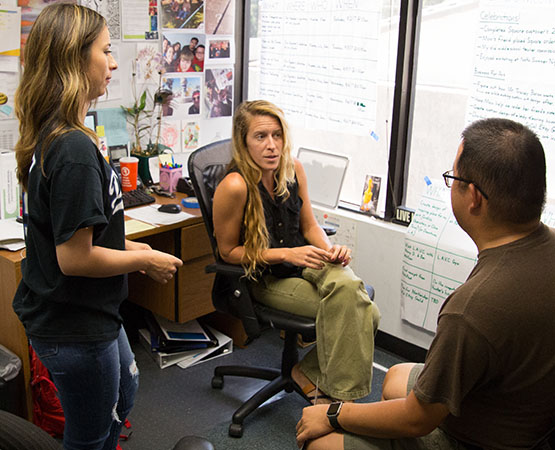 5550
People Served Since 1975
1240000
Support Service Hours
Jay Nolan Community Services
Who We Are
Jay Nolan Community Services (JNCS) is a nonprofit 501(c) (3) organization established in 1975 by members of the Autism Society of LA. Currently, JNCS has over 500 staff supporting over 400 individuals with autism and other developmental disabilities through individualized community-based programs.
What We Do
Today, JNCS provides an array of support services in Los Angeles, Ventura, Kern and Santa Clara Counties, offering individualized planning guided by the needs and wishes of the person receiving services and his or her Circle of Support. Our services include: Supported Living Services, Family Support Services & Employment Services.
Why It Matters
We believe with the right kinds of support and assistance, individuals with disabilities can pursue their hopes and dreams and live to their full potential within the community. It is an ideal of inclusion, rather than exclusion and segregation.
Celebrating 25 Years of Support Living
This year, we celebrate 25 years of our Support Living Program, an initiative that aims to assist individuals to live in their own homes and be active community members. The program offers people an opportunity to live alone or with trained housemates, roommates or overnight staff, taking into account the needs and desires of the individual
Meet the Staff
The leadership team at Jay Nolan Community Services strives to assure that people with intellectual and developmental disabilities receive the right kind of support and assistance.
Success Stories
JNCS has been helping Children And Adults With Autism And Other Developmental Disabilities since 1985. Read their success stories and see the difference Jay Nolan can make.