Jay Nolan Community Services
Uniquely Abled Academy
A Career Path to Success
Jay Nolan Community Services
Uniquely Abled Academy
Starting in 2018, Jay Nolan Community Services has collaborated with the innovative Uniquely Abled Project (UAP), which shifts the paradigm of thinking from "disabled" to "uniquely abled." JNCS and College of the Canyons (COC) work together to identify and train individuals to participate in the CNC training program through the Economic Development Division at COC through the Uniquely Abled Academy (UAA).
This intensive career preparation program gives job seekers with high functioning autism an opportunity to start a new career as a Computer Numerically Controlled (CNC) machinist.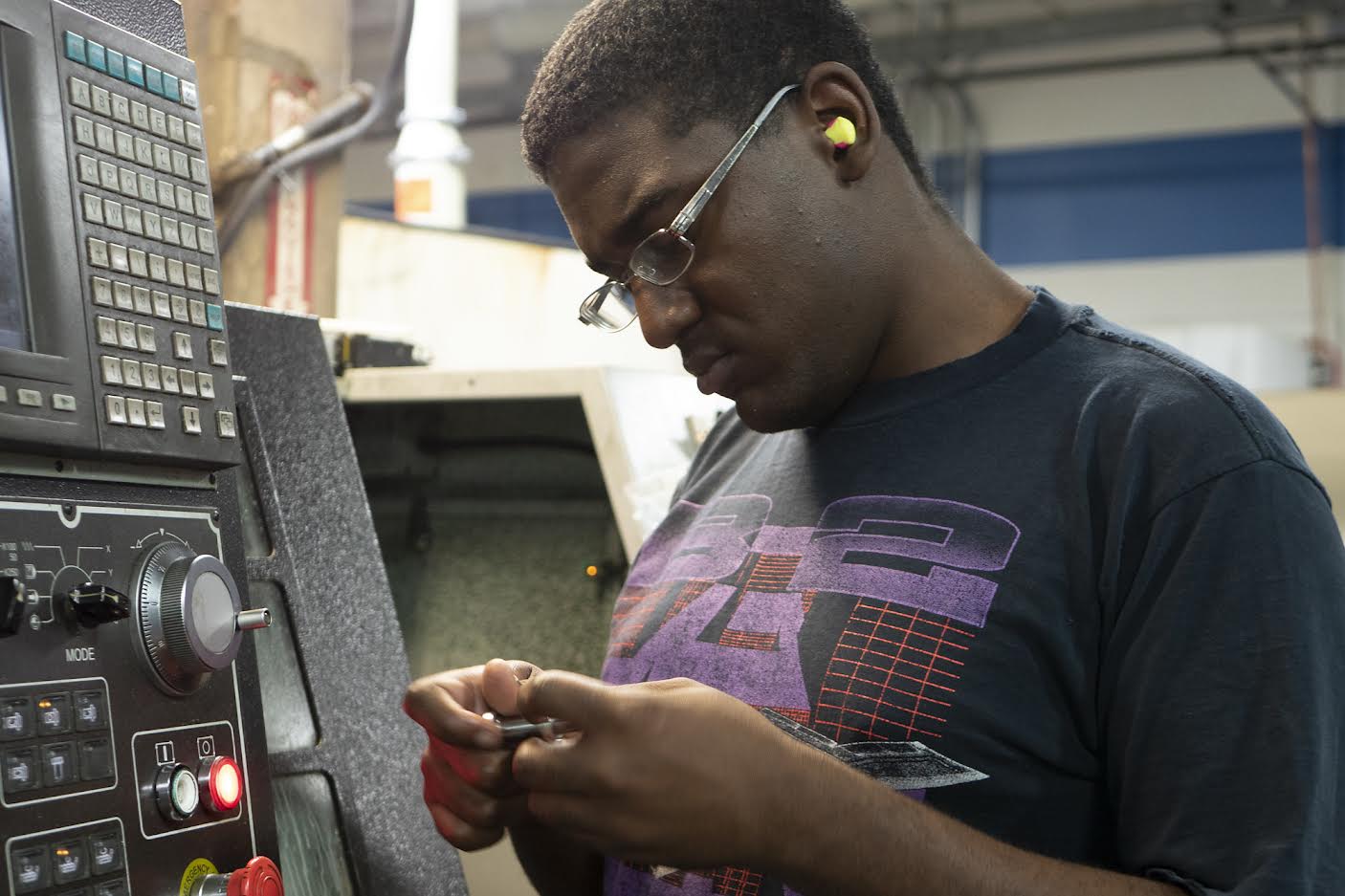 COC Uniquely Abled Academy - Full Trilogy
COC Uniquely Abled Academy – Full Trilogy

All three parts of our Uniquely Abled Academy series have been put together for one epic video about one epic program. Giving students with high-functioning autism an opportunity to train and work in the manufacturing field is a win/win situation for both the students and community businesses. Take a look at this incredibly inspiring program.
For more information about UAA please visit: www.uniquelyabledproject.org
A Career Path to Success
This 12-week program includes over 300 hours of in-class instruction led by a highly experienced CNC operator and instructor, plus 60 hours of focus on job readiness, soft skills, and open laboratory. Trainees learn to program, setup, and operate CNC machines combined with using quality control instruments, shop mathematics and blueprint reading. Graduates will qualify for a number of entry-level positions, including machine trainee, machinist apprentice, CNC operator, and CNC programmer.
For more information about UAA please visit: www.uniquelyabledproject.org
150
Hours
Direct Training 2019
0
%
Employed Directly After Training
"I will say that I'm very pleased, very happy, that I'm now able to take care of myself. I'm independent. I'm functioning on my own."

Austin Ferguson

"What I like the most about this program is just it's a chance to really learn a marketable skill…. Getting here and you can just actually learn really physical hands-on stuff. It's just a real change of pace, something I'm really enjoying."

Cameron Johnson