Jay Nolan Community Services
Self-Determination
Self-Determination Program/Waiver Eligible Services
Jay Nolan Community Services
Self-Determination Program /
Waiver Eligible Services
The Self-Determination Program is a program maintained by the Department of Developmental Services which allows individuals (or their parents or legal representatives) the freedom to choose the support services and the provider that meet the needs of their personal-centered plan. All participants are responsible for staying within their annual budget.
Eligible services include:
Communication support
Community integration support
Community living supports
Employment supports
Family Support Services
Family/consumer Training
Homemaker Supports
Housing access supports
Independent Facilitator
Person-Centered Planning
Many others
For more information, please visit the Self-Determination Program website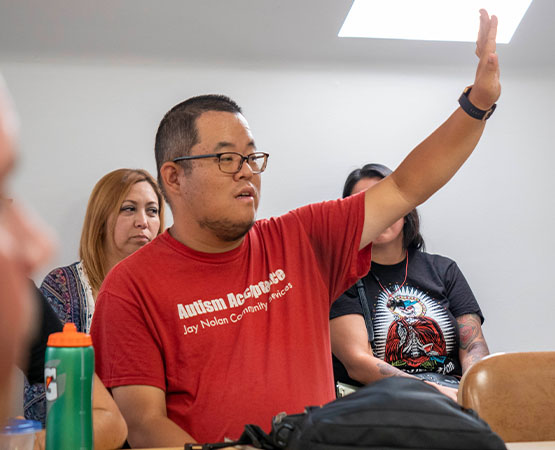 Jay Nolan Community Services (JNCS) is a provider of services which are waiver-eligible and/or eligible for the Self-Determination Program.