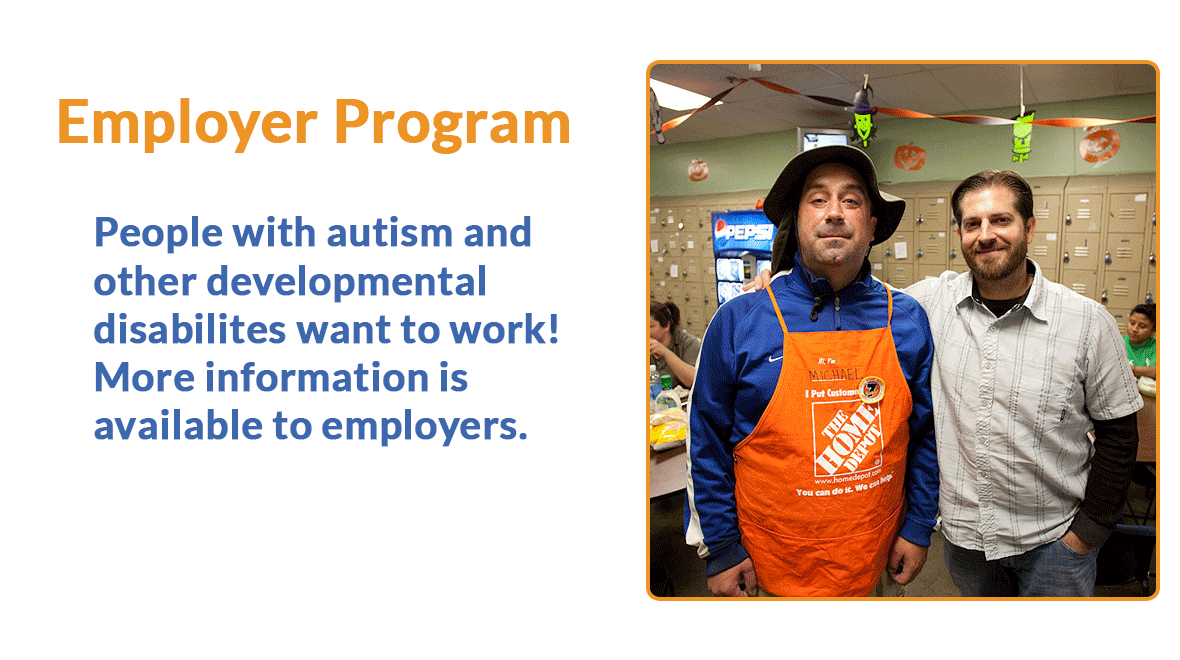 Qualified Employees

Good for the Community

Special Tax Incentives
People with autism and other developmental disabilities want to work!
If you are an employer looking for quality employees, consider hiring a person with a disability. Studies have shown that people with disabilities make excellent, hard-working employees. Its good for business. Its good for the community. And, you may even be eligible for a special tax incentive. Contact us, we'll help!
Creating Career Paths for Transition Age Adults – Jay Nolan Documentary
Employers working with Jay Nolan Community Services