Informational Session (ONLINE)
tue30may5:00 pmtue6:00 pmInformational Session (ONLINE)Learn more about the Emplyoment Soft Skills Training ProgramSpaces Still Available
Event Details

Join to Learn More About the Employment Soft Skills Training Program

Tuesday, May 30, 2023: 5:00 – 6:30 pm
Monday, June 19, 2023: 5:00 – 6:30 pm
The Employment Soft Skills Training program at Jay Nolan Community Services is designed to address challenges related to soft skills for young adults with intellectual and/or developmental disabilities. Topics covered include: networking, character building, employment law, dressing for success, drafting a resume, benefits planning, interview essentials, and more.
This program involves in-classroom training four days per week (4 hours per day) over the course of 12 weeks. Additional support is available during office hours every Friday.
Cohort 1: July 17 – October 13, 2023
Cohort 2: Jan 2024 – April 2024
Who is Eligible:
Transition Aged Youth (ages 18-24) with intellectual and/or developmental disabilities living in the Santa Clarita Valley and currently being served through the Regional Center. Preference will be given to individuals who are Deaf or have Hard of Hearing needs, have high support needs and/or come from under-served communities.
Interested? Please contact Karen Navarro at knavarro@jaynolan.org or call 818-838-5432.
more
Time

(Tuesday) 5:00 pm - 6:00 pm
RSVP Information
RSVP is Required for this Event
Please let us know if you can make it to the event.
OpenSpaces Still Available
Can not make it to this event?Change my RSVP
Organizer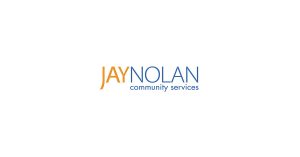 lfisher@jaynolan.org
15501 San Fernando Mission Blvd., Suite 200 Mission Hills, CA 91345