Holiday Greetings from Executive Director Edward Amey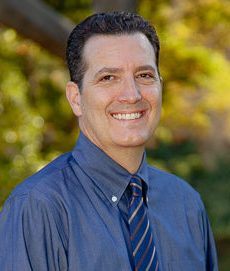 Holiday Greetings!
While there is a winter chill in the air, hearts are warm with the holiday spirit.  I love this time of year, because people are thinking of others; finding that special gift to bring a smile to a friend's face, and planning meals to share with family.  It is from that same spirit, the spirit of serving others that the mission of Jay Nolan Community Services derives its energy.
Jay Nolan is a leader in providing support services for people with Autism and other Intellectual and Developmental Disabilities. We are one of the first organizations in the country to successfully transition all services from group programs to individualized supports and services.
Our mission is intended to change the world, one "circle of support," at a time!
It is with the support of incredible people like you, who have that spirit of selflessness, and share our vision for community, that we have been able to help thousands of individuals to determine the trajectory of their own lives.  Thank you!
We believe that in a community of diversity and inclusion, where all members have the opportunity to pursue happiness, anything is possible!
As my first year as Executive Director here at Jay Nolan comes to a close, I find myself grateful to my predecessors; grateful for my team of dedicated, passionate and talented staff; and so very grateful for the beautiful people we support in their unique pursuit of happiness.
With 2019 nearing its end, and new decade on the horizon, I urge you to make a tax-deductible gift to Jay Nolan Community Services during this season of giving.  Please partner with us as we deliver on our promise to the people we serve. We need your continued support to bring our mission into a reality for people today.  We are committed to supporting each and every individual in their own pursuit of happiness.
Thank you for your support and commitment to Jay Nolan Community Services and its mission.  May you have a holiday season filled with blessings.

Edward Amey, MS
Executive Director
---
Get JNCS news delivered to your mailbox. Sign Up for our monthly newsletter.
Help make sure individuals with Autism and other developmental disabilities in California receive the support they need to be successful: