Happy Fall from CEO Edward Amey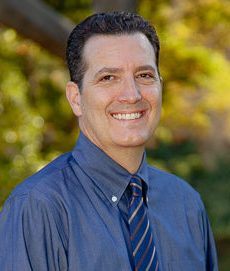 The trees are turning, leaves are falling, the mornings are brisk, and the golden colors of fall are upon us. It is hard to believe we are in the third season of 2020 still in "pandemic precaution mode."  This year just seems to simultaneously be dragging on forever, and flying by at the same time.  I still ponder what we all be saying about 2020 a few years from now?  In the midst of it all, I find myself abundantly proud of the team at Jay Nolan Community Services.  Their creativity, dedication, commitment and perseverance are the essential ingredients to fulfill our mission.  This necessary new creativity is growing our skills, illuminating new possibilities, and developing us all as resilient individuals.  October is Disability Employment Awareness Month.  Governor Newsome released a letter this month highlighting the importance of addressing equity in employment opportunities for individuals with disabilities in California.  We applaud that stance, and rededicate ourselves to emerging from these COVID-influenced circumstances leading the way in improving employment outcomes for people with disabilities.
As the famous Greek philosopher, Aristotle, said so many years ago, "Where your talents and the needs of the world cross; there lies your vocation."  Those words are just as true today as they were then, and Jay Nolan Community Services is committed to being a leader in employment equity.  We have the honor of walking the journey alongside individuals seeking to find that union of talent and need, and then celebrating with them the vital contributions they make to our community.
As I have been sharing with you throughout this year, we are contributing to the "now," while planning for the future.  We continue to persevere in our efforts to support each individual in their own pursuit of happiness.  That pursuit may require changes in our approach or the tools we use, but the pursuit carries on.   JNCS has not discontinued providing services during this pandemic; and in fact, we have even started new services for individuals requesting JNCS as their provider during this time.  This has certainly not been easy, but it is essential.  And we are committed to our mission and the lives it represents.
Thank you for your support and commitment to Jay Nolan and its mission.

Edward Amey, CEO
---
Get JNCS news delivered to your mailbox. Sign Up for our monthly newsletter.