New Year Greetings from Executive Director Edward Amey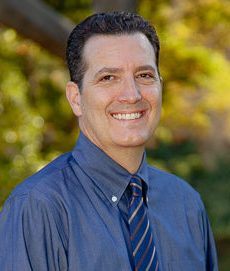 New Year Greetings!
It is the time of exciting possibilities, renewed effort, and a fresh start.  It is a new year, a new decade even!  It is also a time of year when we not only look forward to our continued journey, but we also look back and reflect on where we have been.  We have continued to fulfill the mission of Jay Nolan Community Services, striving to ensure every individual is empowered, included, and embraced.
Our mission is intended to change the world, one "circle of support," at a time!  And that's just what we will continue to do in this new decade!
It is with the support of generous people like you, who share our vision for a whole and healthy community, that we have been able to bring the Jay Nolan mission into reality.  So, we want to say a big, Thank you! to all our supporters who gave during our annual appeal and throughout 2019.
With 2019 behind us, and new decade stretching out before us, I am excited about the future of Jay Nolan Community Services and how we will help support individuals to live lives of purpose, contributing to the beauty of our community.  With all of you partnering with us, we will deliver on our promise to the people we serve. We are committed to supporting each and every individual in their own pursuit of happiness.
As poet Edith Lovejoy Pierce so eloquently writes; "We will open the book. Its pages are blank. We are going to put words on them ourselves. The book is called opportunity and its first chapter is New Year's Day."
We believe that in a community of inclusion, where all members have the opportunity to pursue happiness, this next decade is going to be amazing!
Thank you for your support and commitment to Jay Nolan Community Services and its mission.  May 2020 be filled with blessings and opportunities for you.

Edward Amey, MS
Executive Director
---
Get JNCS news delivered to your mailbox. Sign Up for our monthly newsletter.
Help make sure individuals with Autism and other developmental disabilities in California receive the support they need to be successful: