How Person Centered Planning Works
Among the numerous services that Jay Nolan Community Services (JNCS) provides, Person-Centered Planning is one of the most vital. As an organization that works with people, we believe it should be those individuals we support who have a say in the type of services they receive. With Person-Centered Planning (PCP), individuals at Jay Nolan have the ability to direct how they want to live their lives.
What is Person-Centered Planning?

The goal of PCP is to ensure the needs, desires, and aspirations of the supported individual are met to the best of our ability. Working in partnership with the person who will be receiving services, the process ensures that people have a say in what they want out of life; it's their right. Consultation with the individual, and direction from them is vital to developing their plan for their future.
In life, everyone's needs are different and one size does not fit all. The people who receive our services are at the forefront of deciding what their plan looks like, who will support them, and when supports should be provided. PCP is a set of tools grounded in a set of values and facilitated by JNCS staff who are skilled and experienced in facilitating the process. The goal of this process is to get to know the person and find out what they think is important for their life. Having a good plan ensures that JNCS will focus their efforts on what matters most to the people we support and their families.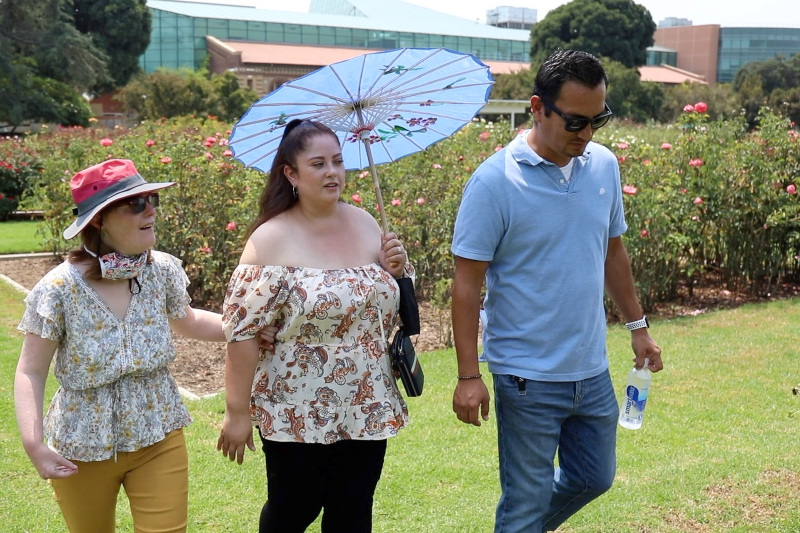 Communication is Key
Good communication fosters the creation of trusting relationships which then leads to an opportunity for open dialogue about the wants and needs of the supported individual. A supportive community of caring people in conjunction with open communication is a necessity when working with people and assisting them to define and achieve their goals. As Gerardo Bustamante (Supported Living Supervisor) said, "Building a relationship is the goal, we can feel when it'll be a good match and there may be a connection, but like any relationship we have to work on it", and JNCS staff are ready to give it their all.
"Building a relationship is the goal, we can feel when it'll be a good match and there may be a connection, but like any relationship we have to work on it"

-Gerardo Bustamante (Supported Living Supervisor)
The supported individuals who use Jay Nolan's services are able to hire their own staff and have a say in who participates in their support circle. As a people-based service it is important to follow their lead and cues in regard to what they want their plan for life to look like. JNCS puts people first and encourages these individuals to hold and maintain their own agency. Jay Nolan assists each supported person to achieve their goals and aspirations, but do so by encouraging them to take the lead on all matters concerning their own lives.
Self-Directed and Self-Determined
There are several good Person-Centered Planning tools and JNCS staff are well versed and trained to use when facilitating a person's planning session. One of these tools is called a Path Plan. The Path plan breaks down the values, passions, and the dreams of the supported individual and draws it out into a step by step plan for anything the individual wants in their life. Lily Handley (JNCS Customized Employment Services Supervisor) describes it as a visual process that helps the person create a "northern star", or a clear goal which identifies manageable steps in order to get there. Once this plan is set, the individual helps create their inner circle of support who then work to assist the individual in achieving their dreams.
Person-Centered Planning is critical tool for people entering into the Self-Determination Program. A good plan will assist the individual and their family to advocate for what resources are critical. A good plan will assist the person to develop an accurate picture of what is needed, how the funds should be distributed and who is responsible for implementation of the person's goals
Doing With, Not For
At Jay Nolan Community Services our focus is always on the individual. A thoughtful Person Centered Plan will ideally increase a person's community presence and participation, assist them to identify new and enhance existing relationships, expand the person's opportunity to express and make choices, and create a dignified life based on mutual respect "It's about doing with people, not for people."
Written by: Noelle Amey (JNCS Social Media Representative)
---
Sign Up for Our Monthly Newsletter to learn more about how Jay Nolan Community Services fulfills our mission to provide individualized services to children and adults with intellectual and developmental disabilities.