What is the Self-Determination Program?
For anyone who receives Regional Center services and is looking for a support service entirely dedicated to your freedom, control, and responsibility, Jay Nolan Community Services wants to introduce you to the Self-Determination program.
A Person-Centered Approach
The services Jay Nolan provides for Self Determination are a natural extension of our person-centered approach. For the last 30 years, Jay Nolan community Services has provided individualized support services.  In its purest form, Self-Determination highlights the dignity, uniqueness, and value of an individual; giving that person the means to access and customize services to support their own personal goals in life.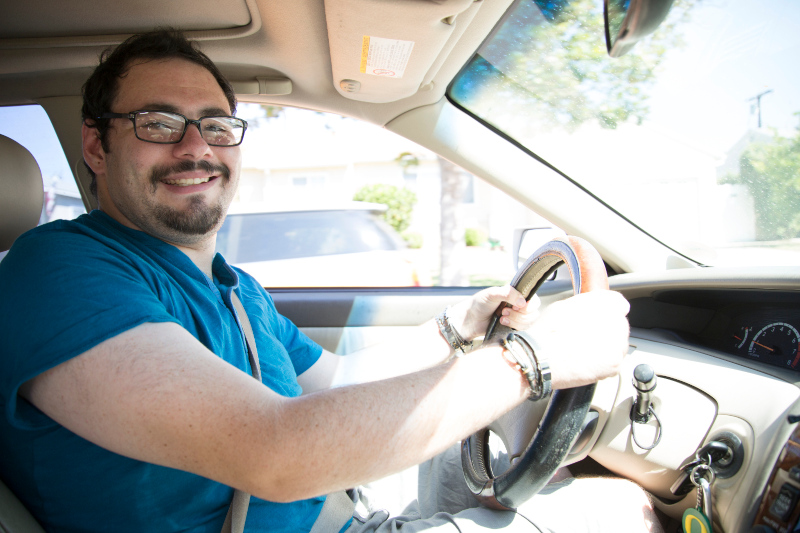 In its purest form, Self-Determination highlights the dignity, uniqueness, and value of an individual.
Flexibility and Freedom
As an agency dedicated quality supports for individuals, we are the best organization to optimize Self-Determination. The program is absolutely consistent and congruent with how Jay Nolan sees and supports the individuals we have the privilege of serving. It follows a person-centered philosophy which has been our structure for decades.
Individuals are able and encouraged to plan, purchase, and build services they want for their own needs. The freedom it represents for people is exactly how JNCS is set up to practice and serve them: power and decision making is given to the individual which provides additional flexibility and freedom to truly meet Jay Nolan's vision for a person-centered practice.
Striving for the Pursuit of Happiness
According to Jay Nolan's CEO, Edward Amey, when implemented properly, Self-Determination opens opportunities for each individual to direct the trajectory of their own lives and their pursuit of happiness. What is the pursuit of happiness?
"Perhaps it is an extraordinarily ordinary life, lived well. 'A life well lived' represents a life that was characterized by happiness, challenges and achievements, exploration, and growth over time.

It means to me that you accomplished many of the goals you set out to achieve, and most importantly, you did not back down from adversity. Living a happy life that you are proud of. A life you live on your own terms."

– CEO Edward Amey
The goal is and always will be: power to the people. CEO Amey advocates that Self-Determination "gives you the opportunity to partner with Jay Nolan, who seeks to support you with dignity in your own pursuit of happiness, whatever that may be. It also gives you the ability to change direction, explore new things, to make mistakes, to learn, and to grow. In essence, living a full life on your own terms."
Here at Jay Nolan Community Services, we are committed to the mission of supporting people to live life in your own way to the fullest extent possible.
Written by: Noelle Amey (JNCS Social Media Representative)
---
Interested? Contact us to see if the Self-Determination program is right for you or your loved one.