Learning to Listen: Communication as the Foundation of Effective Support
Communication is the foundation on which relationships are built, and at Jay Nolan Community Services (JNCS), relationships thrive because of the time and dedication of staff. The way an individual communicates is unique to each person. Taking the time to understand each other and building a rapport works to foster meaningful relationships.
The Importance of Clear Communication
This dedication to building relationships is a favorite aspect of Jay Nolan by Staff Member, Anthony Perez. When reflecting on his time spent at JNCS, Anthony says "It feels like more than just a company. It's like having faith in a company that usually isn't there and touches my heart when I think about it." Anthony, and all the staff at Jay Nolan, always put the time in for whoever needs help. In doing so, he claims it never feels like work.
Clear communication is vital, especially between clients and their staff. Many of our consumers have specific patterns and behaviors that are unique to them; Anthony calls it a "code." The goal is to build that bridge where a supported individual and their staff can meet halfway; the same method is often used when working on communication within families of supported individuals.
Learning to Listen
When working with the people they support, staff are in a constant state of awareness, especially if the person they work with are non-verbal or use alternate forms of communication . Anthony says it is almost as if he is learning another language, and once he does, he believes he can really get to know the person he is supporting. Having this level of communication is crucial.  It gives staff the ability to truly understand whoever they are working with, which generates a relationship that goes beyond work. Jay Nolan staff are able to better encourage positive lifestyle choices that would help the supported individual meet their long and short-term goals. Supported individuals and their staff often become long-term friends and even family members. The relationships are very organic according to Anthony, and with that comes the sense of purpose.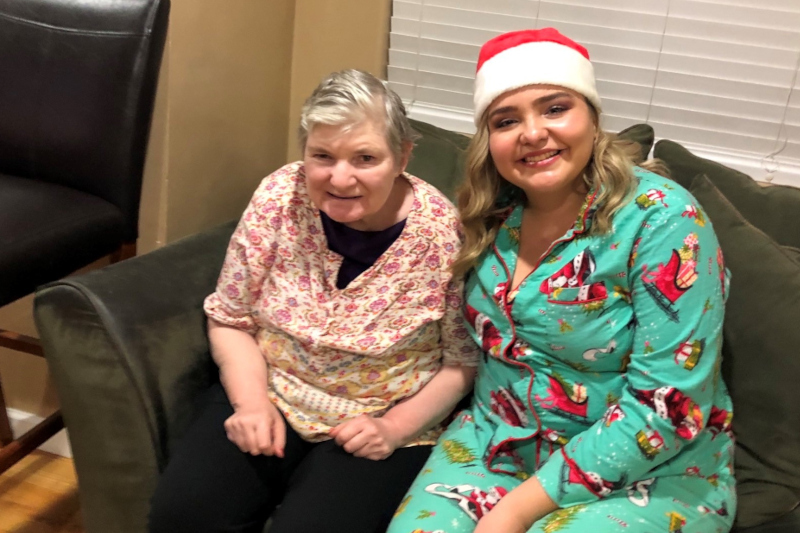 Building Trust
One of Anthony's first clients was a great lesson to him on the importance of trust and communication. This person had negative experiences in service settings before coming to Jay Nolan which created a lack trust in support staff. Since this individual was taken advantage of in the past, they would often test their staff's patience and see how the staff would react compared to how others reacted in the past. This client was very in-tune with their staff's emotions and could decipher the motivation of others well. A mutual respect was the foundation of understanding between Anthony and this supported individual. Once the client could see that Anthony only wanted to help, trust and love became the building blocks upon which the client was able to communicate what they truly wanted from their staff.
The Greatest Bonds
We at Jay Nolan believe that the greatest bonds are formed when there is clear communication between the people we support and the staff that support them. Reaching a mutual understanding can sometimes be challenging, but always worthwhile in each and every person's pursuit of happiness.
---
Get JNCS news delivered to your mailbox. Sign Up for our monthly newsletter.