December 2021 Update from CEO Edward Amey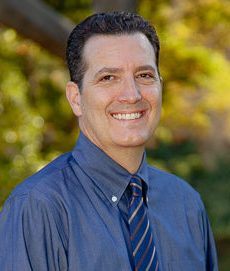 Season's greetings!
We hope you are staying dry during this rainy December! As we near the end of the year, I want to reflect on all that we have accomplished together and to share with you our vision for the the future.
Jay Nolan Community Services started 46 years ago with a promise – to be here, side-by-side, with the people we support in their pursuit of happiness, no matter what.  Determining the course of one's own life is a right for everyone, regardless of abilities or circumstances.  What is the pursuit of happiness?  Perhaps it is an extraordinarily ordinary life, lived well characterized by happiness, challenges and achievements, exploration, and over time, growth. It means that you have accomplished many of your goals, and most importantly, you did not back down from adversity. A life you live on your own terms.
Jay Nolan continues to keep that promise to walk together with the people we support, today and tomorrow.  We believe that in a community of diversity and inclusion, where all members have the opportunity to chart their own life's path, the possibilities are limitless!
Through the generous support of people, like you, who share our vision of an inclusive community, we have been able to fulfill our mission and help thousands of individuals lead fulfilling lives by providing personalized services. During these challenging times, we have not only maintained services but thrived in a new environment with increased access to technology, new equipment, and broadening our scope to serve more people
As CEO, I am grateful to be living our mission every day; grateful for you, our amazing supporters and for my team of dedicated, passionate and talented staff, and for the amazing and resilient people we serve.
I urge you to partner with me and make a contribution to Jay Nolan Community Services during this season of giving. During these extraordinary times, we need you to stand with us, ensuring the high-quality services JNCS offers will continue to build a better community for us all.
Thank you for your support and commitment to Jay Nolan Community Services.

Edward Amey, MS
CEO
---
Get JNCS news delivered to your mailbox. Sign Up for our monthly newsletter.