March 2022 Update from CEO Edward Amey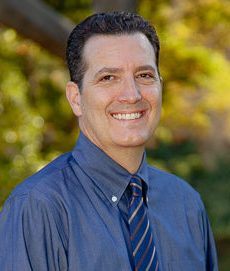 Céad Mile Fáilte (A traditional Gaelic greeting, translates literally as "A hundred thousand welcomes"),
In this month when we all feel a little bit Irish, and we begin to open back up, go out, and engage with each other in person again, it makes me think about the renewing power of spring.  The rains come, then the sun comes out and warms the land, and then all of nature bursts forth in brilliant green, red, yellow, orange and pink!  It is much like the amazing work we do here at Jay Nolan Community Services. In a community where individuals are empowered, included, and embraced, the amazing people we support are able to blossom.  We have the privilege of witnessing the beauty and uniqueness of their contribution to our community.  Just as a field of wild flowers has so many different colors and types of flowers, each contributing to the beauty of the landscape, so we are each contributing to the beauty of the landscape of our world.
As we celebrate Developmental Disabilities Awareness Month, it is my wish for each of you, that you have a spring of renewal and growth as we come out of a challenging two years.  May each of us blossom in this "new normal," and uniquely contribute to the beauty of the landscape of our community; making it a more inclusive, engaging and powerful place to live and thrive.
As Irishman, George Bernard Shaw so beautifully put it, "Life isn't about finding yourself. Life is about creating yourself."  This is our mission, to walk alongside people as they create the life they want to live. We see our community not only as it is, but more importantly, as it can be.  We see our community with the eyes of spring, with hope and belief in all its potential.
Thank you for being a part of this community, and for believing as JNCS does, that the landscape of our community is its most whole, its most beautiful, and its most powerful when ALL its members have the opportunity to contribute.  Please consider joining our Journey Partners monthly giving program, and help make the mission of Jay Nolan Community Services a reality in the lives of people.

Edward Amey, MS
CEO, Jay Nolan Community Services
---
Get JNCS news delivered to your mailbox. Sign Up for our monthly newsletter.